Flat Stanley came to visit me in Colorado. He lives with my niece, Kate, in Rochester, New York. He was impressed and brought back many fond memories, snapshots, and artifacts from his trip back to Kate 's fifth grade social studies class. Here is Flat's Stanley's journal and the pictures we took during his visit in December 2010.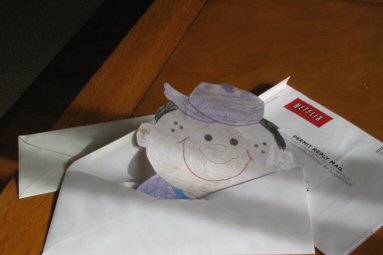 Day 1, Saturday, December 11, 2020
Arrived Longmont, Colorado via post. But, dude! No one noticed me for 24 hours! I lay in the Mail pile on the nook table for hours. Then I decided to creep out of my envelope and look around. Nothing exciting to report. Good night.